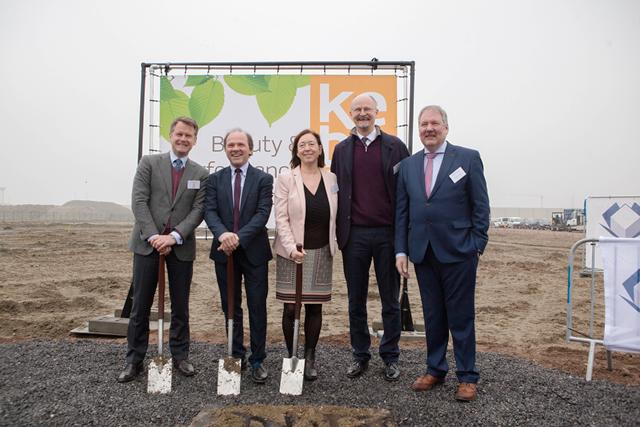 Kebony, a Norwegian company that produces a beautiful wood recommended by leading architects, today announces it has been named in the prestigious 2018 Global Cleantech 100, produced by CTG (Cleantech Group), whose research and events services keep its audiences and clients in touch with emerging trends, leading innovation companies and all key players in sustainable innovation.
The Global Cleantech 100 represents the most innovative and promising ideas impacting the future of a wide range of industries, according to players in the market. This year, a record number of nominations were received: 12,300 distinct companies from 61 countries. Featuring companies that are best positioned to solve tomorrow's clean technology challenges, Global Cleantech 100 is a comprehensive list of private companies with the highest potential today to make significant market impact within a 5-10-year timeframe.
In addition to being recognised as one of the top 100 private companies in cleantech for the seventh time, Kebony was also the recipient of the "Europe and Israel Company of the Year" Award. The Europe and Israel Company of the Year is awarded to the highest ranked company in Europe and Israel. Developed in Norway, Kebony's revolutionary technology is an environmentally friendly process, which modifies sustainably sourced softwoods by heating the wood with furfuryl alcohol – an agricultural by-product. By polymerising the wood's cell wall, the softwoods permanently take on the attributes of tropical hardwood including high durability, hardness and dimensional stability.
The Global Cleantech 100 list is collated by combining proprietary CTG research data, with weighted qualitative judgments of hundreds of nominations, and specific inputs from a global 86-person Expert Panel. To qualify for the list, companies must be independent, for-profit, cleantech companies that are not listed on any major stock exchange. All 12,300 companies were weighted and scored to create a short list of 312 companies. Short-listed nominees were reviewed by CTG's Expert Panel, resulting in a finalised list of 100 companies from 18 countries.
The 86-member expert panel is drawn from leading financial investors and representatives of multi-national corporations and industrials active in technology and innovation scouting across Asia, Europe, and North America. The composition of the expert panel broadly represents the global cleantech community, from pioneers and leaders to veterans and new entrants. The diversity of panelists results in a list of companies that command an expansive base of respect and support from many important players within the global cleantech innovation ecosystem.
Richard Youngman, CEO, CTG (Cleantech Group) commented: "The ongoing mainstreaming of clean technology solutions and the rise in their strategic importance was evidenced by an unprecedented burst of recent M&A activity. For the first time, now in its 9th year, four of this year's Global Cleantech 100 companies were acquired by multi-nationals between the striking of the final list (in September 2017) and its official release today (in January 2018). More will surely follow if this set of companies achieve even half of their anticipated impact.
Christian Jebsen, CEO at Kebony added: "We are thrilled to announce that Kebony has not only been recognised as a Global Cleantech 100 for the 7th time, but we have also won the award for Europe and Israel Company of the Year. 2018 is a pivotal time for Kebony with the expected completion of our second production facility in Belgium. On behalf of Kebony's team of dedicated employees, we will strive to continue creating a positive impact around the world."