Pixel numbers are important in thermal imaging. The more there are, the clearer the thermal picture and the easier the diagnosis. Until the end of the year, FLIR Systems is offering its customers higher image resolution for the same price in a promotion to demonstrate pixel power.  That means it's now possible to buy a FLIR E6 for the price of a FLIR E5 and a FLIR E5 for the price of a FLIR E4.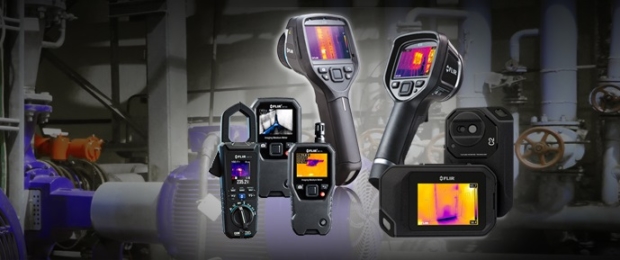 The FLIR Ex-Series point-and-shoot thermal imaging cameras are affordable replacements for a spot pyrometer that provide a complete radiometric picture of the thermal problem. All models provide thermal and visual imaging and complement both with FLIR's unique MSX® image enhancement capability.  The promotion provides attractive savings across the range of up to 1100 Euros.
For those seeking the best deal on more sophisticated cameras FLIR has got that covered too. The FLIR Exx-Series range introduces interchangeable lenses that enable the camera to be used for an even wider variety of tasks.  Manual focus also allows the user to dial in the sharpest clarity and finest accuracy. Four models are in this Exx-Series offer the E50 and E60, and their building science counterparts – the E50(bx) and E60(bx).
Until December 31st, 2016 customers can take advantage of savings up to 2500 Euros on these FLIR Exx cameras designed for the professional thermographer. All camera models are covered by FLIR's industry leading warranty of 2 years on the product itself, and 10 years on the detector.
For more information go to – http://www.flir.co.uk/instruments/display/?id=56786