Although Ralf Grispen still puts his 20-year old FLIR thermal imaging camera to good use for building science applications, the growth in demand for his company's expertise in minimising energy loss has resulted in a new wave of investment. A new, key asset is a FLIR T540 and although the camera's rotating lens block and large LCD display initially attracted this experienced thermographers attention, standard functions such as multi-spectral dynamic imaging (MSX®) and 1-Touch level and span, emphasised how this technology has evolved.
"Of course, our old FLIR camera is much bigger and heavier than current models but the thermal imaging quality is still superb," Ralf Grispen confirmed. However, with more and more businesses and consumers wanting to save energy and money by making building properties more efficient, a more ergonomic and technically advanced model was needed to meet the increased workload.
For Ralf Grispen, annual property inspections are now commonplace. He looks for missing, damaged or inadequate insulation; building envelope air leaks; moisture intrusion and evidence of substandard work.  FLIR designed the T500-Series cameras to reduce the strain of this type of work by including a 180-degree rotating optical block.  With the ability to rotate the camera further, thermographers can image targets overhead, below or even around obstructions from a comfortable position.
All cameras in this FLIR series provide high quality imaging through Vision Processing™ which combines proprietary adaptive filtering with the readability of FLIR multi-spectral imaging (MSX®) and the image enhancement of UltraMax®. With thermal resolutions up to 464 x 348 (161,472 pixels) and superior sensitivity and image clarity, thermographers can easily identify subtle temperature differences; essential for building science applications.
For Ralf Grispen, the 1-Touch level/span function proved its worth on the first building inspections he performed with the new camera. "This feature helps you adjust the contrast instantly on the image so your measurement target stands out against the background," he explained. "This is really convenient when you are inspecting a large building with a lot of temperature differences on screen. You can focus more readily on a specific region without getting distracted by the rest of the image."
He continued: "Another great feature on this camera is auto-calibrating interchangeable lenses because, during inspections, we may need to look at areas close up and also from farther away. I can remove the lens and attach a different one very quickly and continue my work."
These interchangeable AutoCal™ optics can be shared between all the latest models of FLIR professional cameras without the need for secondary pairing or factory recalibration. The availability of a selection of wide, standard and telephoto lenses allows the thermographer to move from wide sweeping scans to inspections of individual target and surveys of distant objects without sacrificing temperature measurement accuracy.
A big benefit of thermal imaging is not application specific. Ralf Grispen and his colleagues also use the technology to perform electrical, industrial maintenance, HVAC and even aircraft inspections. He concludes: "We are still relying on our established range of FLIR cameras for this work but everyone in the team can't wait to get their hands on our newe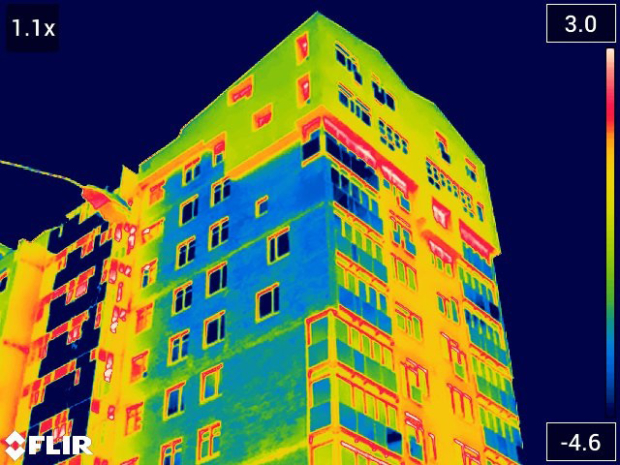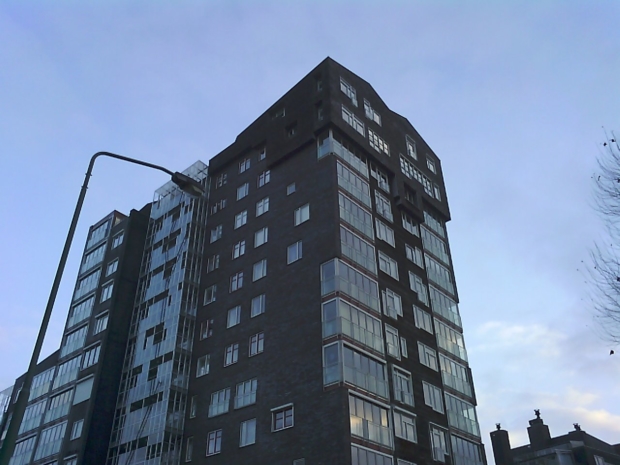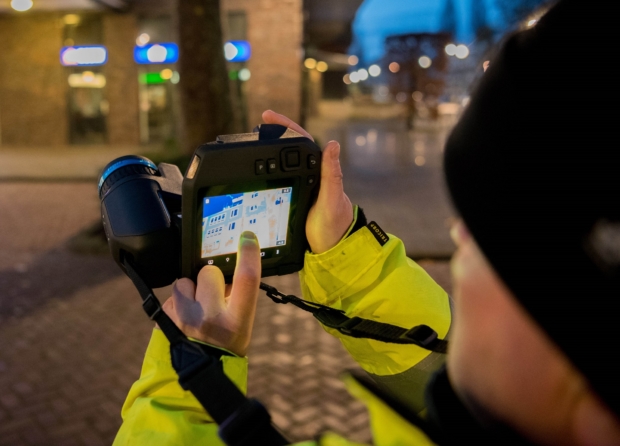 st 'gadget'.  Careful planning is needed to give everyone a turn!"